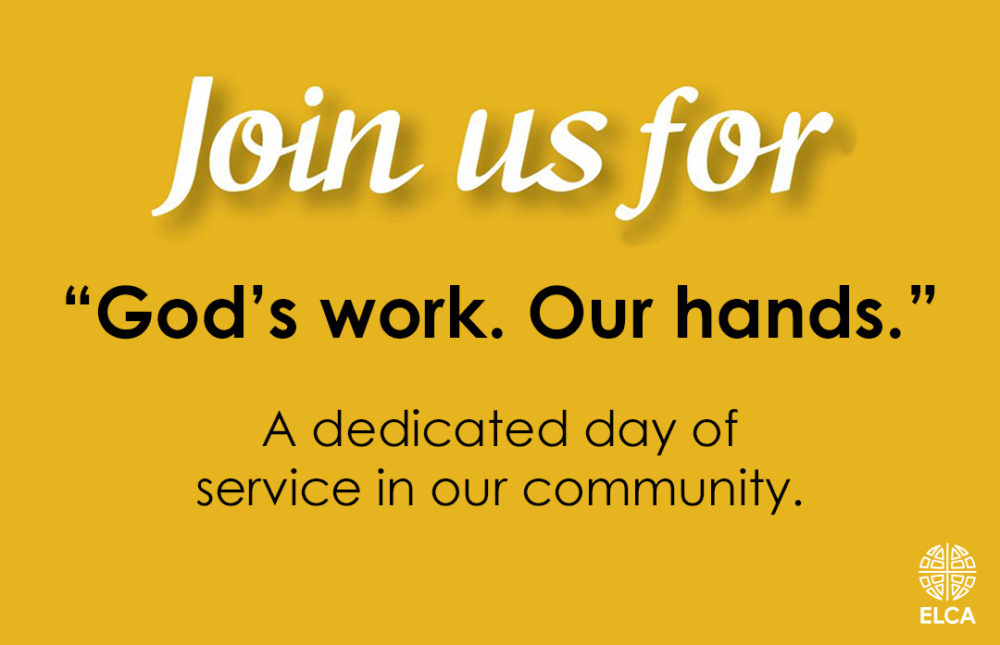 Annually, the people of St. John's partake in a service project to benefit our community. This year, we are collecting diapers for the Greater DC Diaper Bank (GDCDB).
Read more about "God's Work, Our Hands" and our project >>
Our day's agenda:
10:00 – 11:00 am: We'll bless our contribution during our worship service.
11:00 – 12:30 pm: We'll count and load up the diapers and other donations to take them to GDCDB.
12:30 – 2:30 pm: We'll participate in a hands-on volunteer experience.