"God's Work, Our Hands"
St.John's participates in an ELCA "God's Work. Our Hands" service project each year. The goal of each project is to help support our local community.
This Year's Project
In 2021, St. John's project for "God's Work. Our Hands." will be to prepare for our first food distribution as part of our new Nurture our Neighbor food ministry. Through this new ministry St. John's will directly serve our neighbors by providing bags of food staples one Sunday a month. On "God's Work. Our Hands." Sunday, September 12, we will come together to pack bags of food immediately after the Sunday service. On Sunday, September 19, we will distribute bags to our neighbors.
In preparation for September 12, we are collecting the following food items. They can be brought to the church any Sunday morning during worship.
Rice
Beans – dry or canned, black or pinto preferred
Cereal and/or Oatmeal
Macaroni and cheese
Pasta
Pasta sauce and/or Canned Tomatoes
Canned Vegetables
Canned tuna or chicken
Peanut Butter
Jam/Jelly
Canned Fruit and/or Applesauce
Graham crackers
We are also collecting allergy-sensitive donations of SunButter and gluten free pasta.
Cans or plastic containers, as opposed to glass, are preferred.

Please check your items for expiration dates. Expired items cannot be distributed.
What We've Done in the Past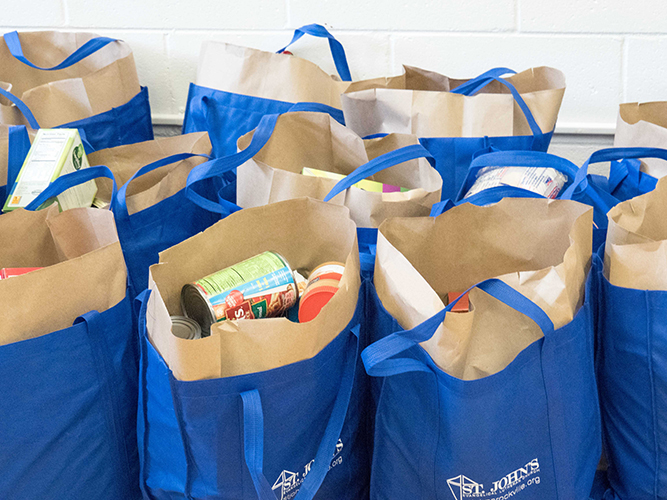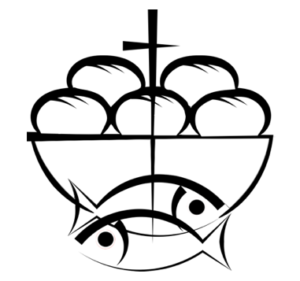 Sign Up For Our Email List