LGBTQIA+
St. John's welcomes people of all sexual orientations, gender identities and gender expressions
We welcome people of all races, genders, socioeconomic statuses, sexual orientations, gender identities and gender expressions to be part of our congregation.
As part of this commitment, we are part of the Reconciling in Christ (RIC) network of ReconcilingWorks. We have made a public commitment in our Affirmation of Welcome below to welcome, include, celebrate, and advocate for lesbian, gay, bisexual, transgender, queer, intersex, and asexual (LGBTQIA+) people. We are also committed to racial equity and anti-racism work.
Worship and Discipleship
St. John's offers weekly worship services and bible study opportunities to help explore your faith.
St. John's works year-round in service activities to feed the hungry, help the elderly and provide meeting space for community groups.
Children are an integral part of our community. St. John's Youth Ministry provides various opportunities for our children to learn and grow. These experiences range from kid-friendly worship services, Sunday School, Preschool, and Vacation Bible School. We also provide a staffed nursery during worship services for children under the age of 5.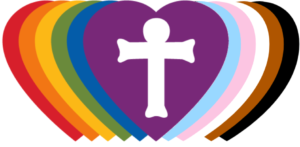 Sign Up For Our Email List