First-time Visitors
The best way to experience worship at St. John's is to join us on Sunday morning.
When do you worship?
Every Sunday at 10:00 a.m. in our sanctuary.  Our service lasts about one hour. About our worship >>
Where are you located?
We are at 4629 Aspen Hill Rd., Rockville, MD 20853.

Where do I park?
We have ample parking in our main parking lot behind the church. The entrance is accessible from Aspen Hill Road. Our parking lot exits onto Iris Street.
Is the building accessible to people with disabilities?
Yes. Our building is wheelchair accessible and our sanctuary has ample room for guests in wheelchairs. We also project our service and music on the wall as well as printed in the bulletin. Large format bulletins and hearing assistance devices are also available for use.
Once I arrive, where do I go?
Enter through either of the two sets of glass double doors. Greeters are stationed inside the entrance, ready to provide a bulletin and direct you into the sanctuary. If you have children with you, there are quiet bags available in the lobby, full of activities for your kids.
Do I have to be a Lutheran or have church experience to attend?
Not at all! We welcome all denominations for inclusion in our worship service. We have many former Catholics, Lutherans, Presbyterians and Methodists. You are not expected to say or do anything that makes you feel uncomfortable. Participate as much as you like and let us know what questions you have or how we can help you.
What should I wear?
Anything you like.  Come comfortably.  Some of our attendees wear 'Sunday Best', but most wear comfortable clothes. Come as you are.
What do you offer for babies and toddlers?
Children are always welcome to remain with their parents throughout the entire church service. But for those who prefer, we provide a staffed nursery from 9:45am to 11:15am on Sunday mornings. Our nursery attendants love children, and are background checked. The nursery is intended for children under the age of 5 during worship. There is also a separate quieting room available for feeding infants.
School age children are encouraged to worship with their families. Quiet activity bags are also available for children in worship.
Can a visitor take communion?
Yes. All are welcome to receive Communion including children, toddlers and older. Communion is celebrated every Sunday and we offer traditional bread and wine, as well as a grape juice option. Gluten-free bread is also available.

Is this church really open to LGBTQIA+ people?
Yes. We welcome people of all races, genders, socioeconomic statuses, sexual orientations, gender identities and gender expressions to be part of our congregation. No matter who you are, you are welcome to worship with us and participate in church life. We believe God's love is for everyone and that all are welcome in God's place of worship as fully participating members.
As part of this commitment, we are certified as a Reconciling in Christ (RIC) Congregation through ReconcilingWorks.
Are there other activities on Sunday morning?
What kind of outreach is the church involved in?
At St. John's, our hands-on service projects are local. We work closely with a local food bank, and provide meals to a local shelter. We also provide meeting space to a variety of groups within our community.  About our community outreach >>
What opportunities does the church provide for families with children?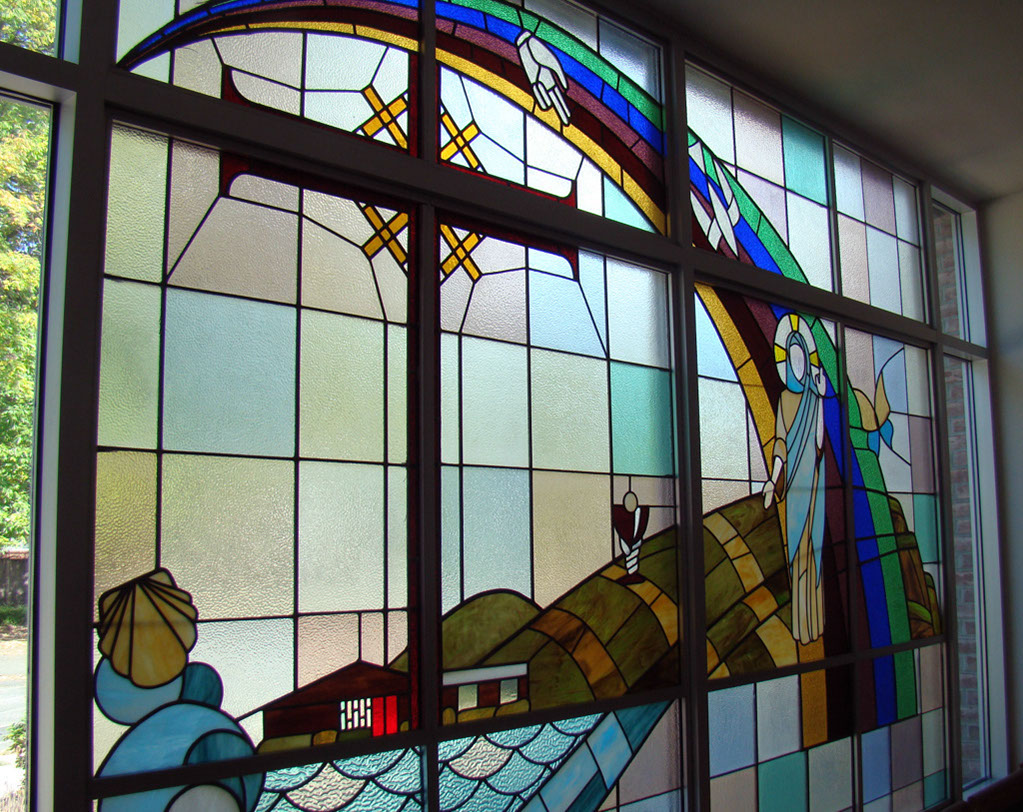 Sign Up For Our Email List